Guess when someone see such a photo ... there is bound to be those who are fans (p.s. would guess mostly males) and those who bans (p.s maybe mostly mothers) ...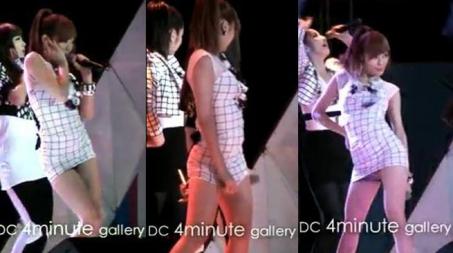 Saw this news before and I too was surprise like many others when, I saw HyunA's dress on their performance of "Muzik" ... and now netizens are flaming HyunA for the dress ...
Well maybe not so much as HyunA's fault ... agreed with CrackBeat of SeoulBeats that it's should be the stylists fault ...
Credit - SeoulBeats